OUR STORY
Grab a bottle to sit down and read the full story
The Potts family purchased the "Bremer Café" in 2008 and gave it a new lease of life, along with a new name "The Winehouse".
The Winehouse was one of the first collaborative cellar doors in SA, allowing a number of producers to sell their wine from the one premise.
The brands that call the Winehouse home are, Gipsie Jack, Ben Potts Wines, John Glaetzer's John's Blend, Heartland Wines by Ben Glaetzer and Meechi Brewing Co.
The Winehouse restaurant has also evolved over time, with the appointment of head Chef Natalie and her team. The Winehouse Kitchen has become well known for producing an excellent selection of high quality meals, using locally sourced produce.
The Winehouse is a quirky eclectic mix of old and new in a relaxed tranquil setting. Kick back on the leather couch with a hot espresso coffee or if you are feeling energetic, grab a footy and have a kick with the kids on the back lawn.
If you are looking for that perfect venue to have your Wedding Day, we have a variety of packages on offer and our Functions Coordinator will work hand in hand with you to make your Wedding day truly memorable.
Our sprawling back lawned area overlooking picturesque vineyards makes for the perfect backdrop to celebrate your special occasion. Ample space for the largest of Marquees, Wedding Teepee or simply enjoy the open air. If you prefer the indoors, our cobblestone courtyard can seat up to 100 guests.
Conferences or Private Functions – this is a feature as well! Offering an extensive range of packages to suit you and your occasion. You definitely can not go past The Winehouse at Langhorne Creek for a fantastic experience – only 50mins from the Adelaide CBD.
---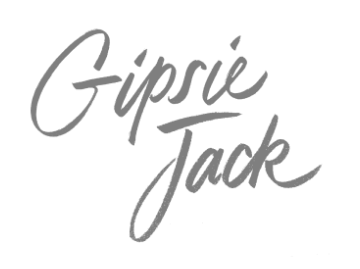 The story behind Gipsie Jack
The Gipsie Jack wine label started in the early 2000's as times got a lot tougher in the grape industry, with third, fourth and fifth generation Langhorne Creek grape growers found themselves struggling to find a market for their premium fruit, with many having no alternative but to accept rock bottom prices.
John Glaetzer has been a long time supporter of Langhorne Creek fruit, so along with great mate and local vigneron Bill Potts, they decided the time was right to take matters into their own hands … and in 2002 saw the birth of the Gipsie Jack wine label.
Bill's son Ben had just completed his wine making degree at Charles Sturt University, and what better way to get a start in the winemaking industry than with the knowledge & mentoring of Australia's most awarded red wine maker, John Glaetzer. John and Ben make all the Gipsie Jack range together, whilst still having their Premium labels of John's Blend and Ben Potts Wines.
Gipsie Jack was named after John & Margarete's adored Jack Russell "Gipsie" who sadly passed away in 2015. She is proudly displayed on every label.
Gipsie Jack is especially designed to drink now. You can choose Gipsie Jack off any wine list in the company of the most knowledgeable wine drinker and know that there is no better value for money on any list.
See Wines
---
The story behind John's Blend
John has worked with some of the greats of the Australian wine industry over the last 40 plus years. Starting work with Wolf Blass after graduating from the Oenology course in 1970, John's part in the story of Wolf Blass Wines resulted in winning an unrivalled four (3 consecutively) of the prestigious Jimmy Watson Trophies for Australia's top red wine 1974,1975, 1976 and 1999 PLUS 11 Montgomery trophies (7 consecutive).
When the global brand of Wolf Blass first commenced, Wolf Blass purchased his first grapes from Fiddle and Lenny Potts in the late 1960's. The relationship between John Glaetzer and the Potts's has been a strongly forged friendship for decades.
John and Margarete had a vision of creating their own premium wine label - John's Blend was the result. First vintaged in 1974, the Cabernet Sauvignon was created under this new label. John's Blend was an instant success when it was released in 1977.
The then youthful John had already worked with some of the greats of Australian wine, including John Vickery and of course him starting work with Wolf Blass.
John's Blend was developed side-by side with John's own prominent role in Wolf Blass Wines as senior red wine maker.
In 1995 a rich and intense Margarete's Shiraz was added to the label, a perfect companion to the Cabernet Sauvignon.
Both strictly limited wines, the John's Blend companions are as friendly and rewarding as its maker, and reflects, like john and Margarete themselves, the richness and enjoyment of Australia's finest wine regions and their people.
The fruit sourcing for John's Blend Cabernet Sauvignon and Maragarete's Shiras is from Meechi, Teangi and Pasquin vineyards (the Pasquin Vineyard John co-owns with Bill Potts).
It would be fair to say, that in Australia's fine wine making fraternity, there are few others who share with John Glaetzer the extent and depth of contribution to super premium red wine.
See Wines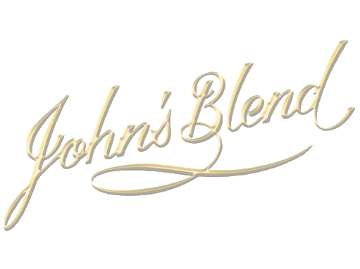 ---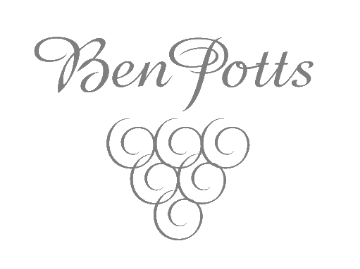 The story behind Ben Potts
The Potts family has resided in Langhorne Creek since 1850 growing grapes and producing wine, Ben represents the sixth generation of winemakers in the family.
Ben's passion for the vineyard has been a lifelong affair. The family Vineyards were an integral part of his childhood. He grew up in them and around them and were the foundations of his favourite childhood memories.
The grapes for the Ben Potts label have been sourced from the family property, which has been owned and formed by the Potts family since 1900. This land has been farmed by Ben's Great grandfather 'Fiddle', Grandfather 'Lenny' and his father Bill.
Through generational knowledge and the wealth of the families' old vines, this capitulated Ben's passion to continue the tradition.
In the early 2000's Ben began studying his Oenology degree externally at Charles Sturt University while working for the family business which enabled him to enrich his learnt knowledge at hand.
The Ben Potts label evolved in 2002 with his first vintage to bottle coming off the back of a fruitful vintage.
Over the last few years, the Vineyard has extensively been reworked by Ben himself. With his dads resourceful knowledge at hand, Ben has put the 60+ year old Vineyards back into premium production through this long rejuvenating process.
Ben's understanding that high-quality fruit is the optimal element for his Wine and has seen him become just as passionate in the viticultural process as he is in Wine making production.
To all his family and friends Ben will always be known for his boardshort vineyard attire, even through the winter its boardshorts, beanie and rubber boots.
See Wines
---
The story behind Heartland
The Heartland story began in the late 1990's when winemaker Ben Glaetzer became excited about the outstanding quality of fruit being grown in some of South Australia's lesser-known regions, in particular Langhorne Creek.
Together with industry veterans, Scott Collett, Grant Tilbrook and more recently Nick Keukenmeester, they grew Heartland into an award-winning winery.
"A really important point I want to get across is we're not a group of investors that have got together and poured cash into it for the sake of doing it. We are at the coalface of it."
Today Heartland sources all of its fruit exclusively from Langhorne Creek and makes only red wines.
At Heartland we talk lovingly of our vines and soil, of our hard work and attention to detail and of the time taken in barrel and bottle to make the wines we offer. But what does it all mean? What is it all for? The end result is all that matters.
It is that moment when you open a bottle of Heartland and discover all those sensations we have strived to include. It is the moment when the aromas, the texture and the flavours combine to fill your senses so you can taste it from where you are. Savouring the IT that we are all so passionate about.
Heartland is that place between the vines with the best view of the gum trees. You might be in another part of Australia or another part of the world … but you can taste it from where you are.
See Wines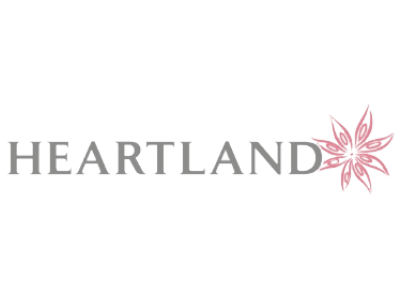 ---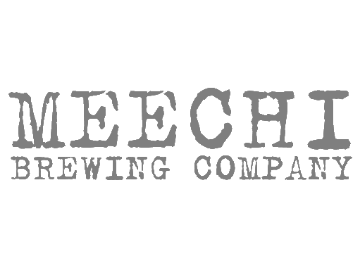 The story behind Meechi Brewing Company
2 mates who studied winemaking together and their wives who shared their love of wine and their thirst for a cleansing ale.
After countless research and development missions, bbq's and long lunches, Meechi Brewing Company emerged from the deep dark depths of the man cave aka the back shed.
We think every wine region needs a beer label and being the first in Langhorne Creek we wanted a name that had a geographical significance and was unique to the region. "Meechi" is the Aboriginal name for the River Bremer, which flows through Langhorne Creek then eventually into Lake Alexandrina.
Craft beer that shows true character. Our brews are small batch, interesting, handcrafted and proudly based in Langhorne Creek.
The recipes for our craft beer are created and trialed in 50L batches within the confines of the man cave. Extensive testing is then carried out on family members and friends. The brew is then tweaked if needed, before being replicated in a larger scale for all to enjoy.
Our brews are available in 375ml cans for purchase and on tap for all to try at The Winehouse.
See Products